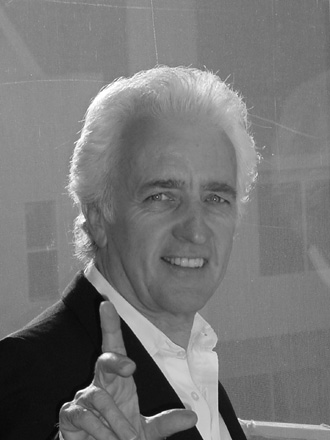 Chris Sullivan is an award winning Irish/British actor/writer/director. He trained in both classical and modern theatre at The Birmingham School of Speech Training & Dramatic Art and appeared in many leading roles in the British repertory system in plays by William Shakespeare, Ben Jonson, John Arden, Alan Ayckbourn, Neil Simon and others before creating the role, to terrific national reviews, of 'David' in Glenn Chandler's controversial play 'A TREAT' at London's Soho Poly Theatre: the West End's number one fringe venue.
You may also have seen him at a theatre near you when he played 'Father Malloy' in Mike Harding's 'Fur Coat and No Knickers' on a British tour which included theatres at Leeds, Preston, Darlington, Wilmslow, Stevenage, Reading and Plymouth.
With over one hundred appearances on British Television and feature films - including LIFEFORCE, WHITE ANGEL and TOGETHER FOREVER (which he co-directed) - Chris has worked at most of the major British studios and he wrote, directed and starred in the short film 'THE SCROLL' in 1992.
Chris made his American Television debut with a guest spot on the USA Network comedy series WEEKLY WORLD NEWS and his American Theatrical debut at Santa Monica Playhouse as the British con-man/spiv Basil in the high comedy play LOVELY! for which he won a DramaLogue award.
He devised and presented his one-man-Irish show for Santa Monica Playhouse to rave reviews and consequently took the show to the Irish Fair at Santa Anita Racetrack, California and the Jermyn Street Theatre, in London's west end, before taking it to the Edinburgh Fringe Festival in 2002.
Other theatre work includes stints at the Haymarket Theatre, Leicester - where he played Frank Stock in Stewart Parker's SPOKESONG – and the Royal Theatre Northampton where he played - among many other roles - the Lion in THE WIZARD OF OZ the psychopathic charmer 'Danny' in Emlyn Williams's 'NIGHT MUST FALL and Kastril in THE ALCHEMIST.
Now located in Los Angeles, Chris has just completed his first novel entitled 'The Man with the Pen.'
P.O. Box 931405
Hollywood, CA. 90093-1405

Casting Agencies
UK's leading casting resource to film,
wetheatre and television companies seeking vetted, experienced and professional actors
www.castingnetwork.co.uk